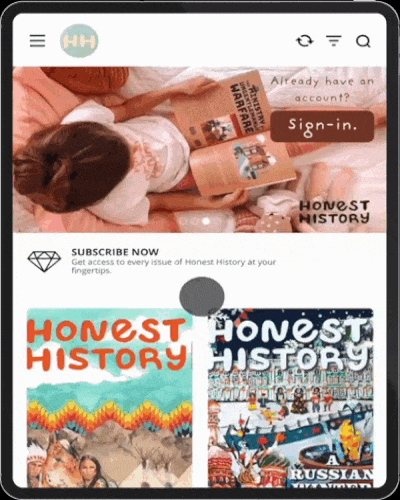 Access digital editions of your print magazine purchases on our app, or try a monthly digital-only subscription for unlimited access to every digital edition of Honest History. Discover stories of pirates, astronauts, spies, underwater explorers, African kings, and so much more.

You'll find each page filled with stories and illustrations that encourage critical thinking and further discussion about topics outside of the magazine.
So, go ahead and dive into the (digital) adventure magazine for young historians.