We started Honest History as a place for kids to explore the past and discover truthful stories of people and events that changed the world.
Our Mission is to share important, well-researched stories that inspire kids to make a positive impact on history themselves. We encourage children to conduct their own research and unearth stories long lost, supported by verified facts and accompanied by an eager sense of adventure!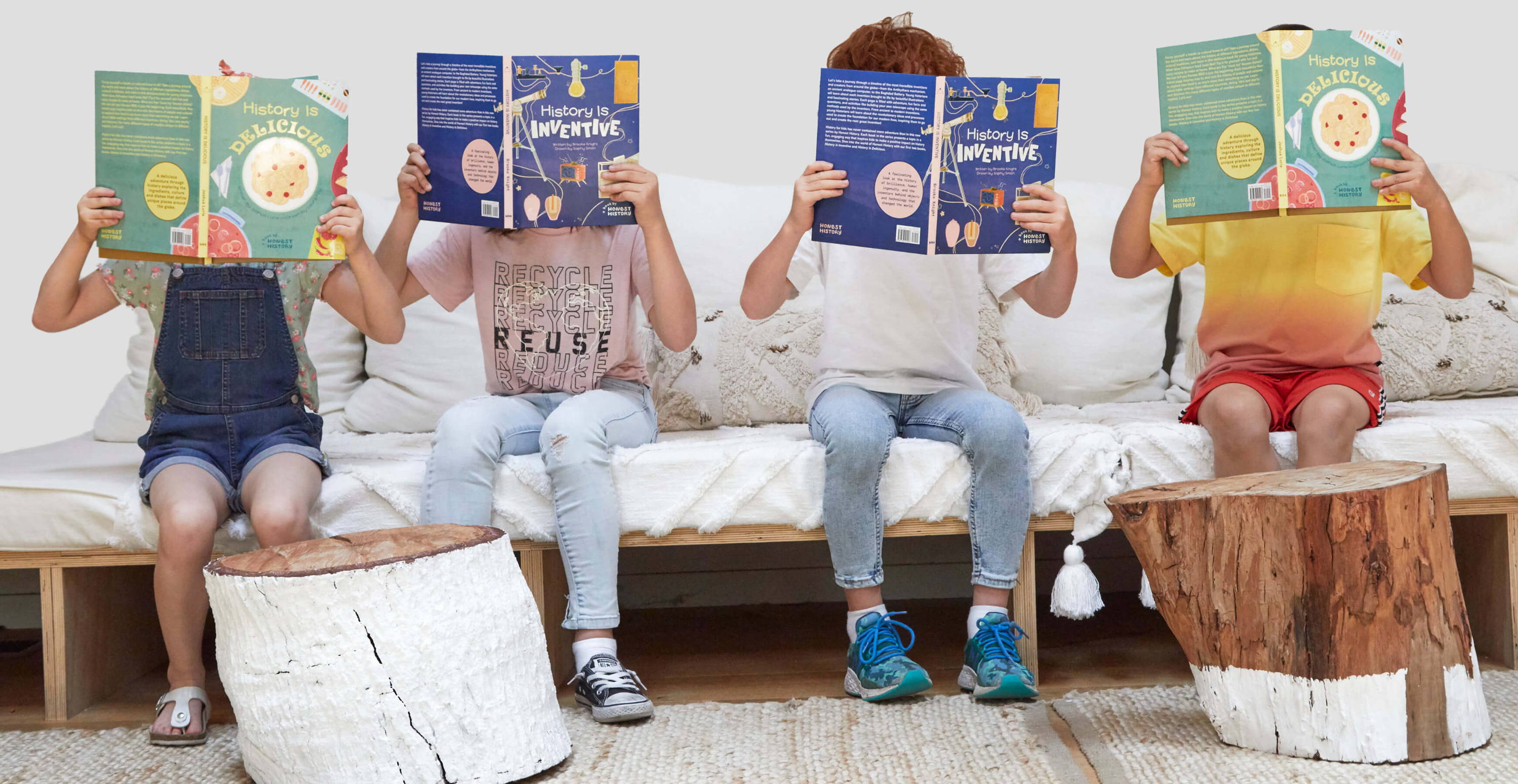 In our experience, history contains answers and also sparks new questions—our goal is to encourage kids (and their parents) to dive into the past and use their imagination to understand history as it was lived. We value research, journalistic integrity and accuracy above hyperbole. Truthfully, we believe that history contains stories with facts greater than any work of fiction.
We encourage children to conduct their own research and uncover stories of their own, supported by data and accompanied by a sense of adventure. Design and art plays a large role in our publications and we set out to source the most talented illustrators to create each issue and book as something to collect and cherish.
Finally, we believe in sustainable commerce and education, starting with green printing and leading to partnerships with schools and educational institutions.
We're excited you've joined us on this adventure and, as always, happy reading.