Board games have always been the center of friendly competition between family members. In Issue 10, we dive into some ancient board game history with one of the oldest games in the world: chess. Today, board games are an important activity for families to come together and escape from their busy schedules. It can be a struggle for a lot of families to be on the same page while trying to juggle a million different activities, and that is why games can play an important role in your weekly routine.

A lot of board games can be child oriented, making them a bore for older kids and uninteresting for you, the parent. That is why we feel using history as your board game theme is a way for young minds to grow while still keeping older ones engaged and enthusiastic about playing.

Here are some of our very favorite history board games that will have your family counting down the days until the next game night.



What a game! First published in 1991, it covers the last 2000 years. Although this one is going to cost you (Average price between $100-$200) it's worth every penny. The amount of fun and knowledge you can gain from this game makes it more of an investment than anything else. It's the type of game that you can play year after year. While it claims to be more suitable for children 12 years and over, we found that slightly advanced 9 or 10 year olds will love it too.  If you commit to this game, you won't regret it as it's filled with action from the very start. You'll be bringing the world into your own home. 
Brought to you from the creators of Horrible Histories, this game is definitely on a more affordable budget with an average price of about $30. The game explores ancient times from the Egyptians to the Romans and even the magnificent empire that was once ancient Greece.


3) Medieval History Memory Game
Now this isn't exactly a traditional board game but it works great for our younger audience. This is a great game to introduce your children to medieval history by using visual cards to help them understand this period in time more clearly. They can expand their knowledge from the stereotypes of fighting medieval warriors and learn so much more about this period in history.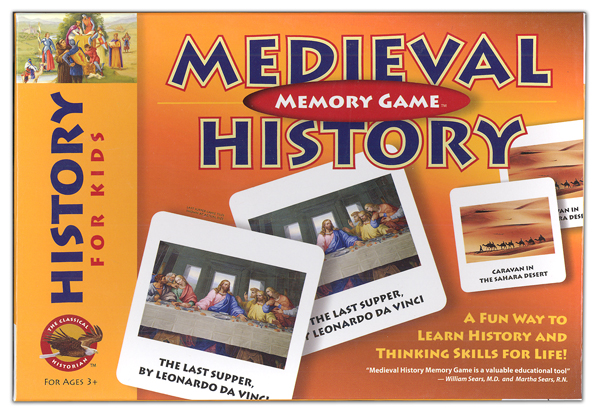 4) Freedom - The Underground Railroad
This is the first game on our list that is related to civil rights history. As much as we understand that this can be a difficult topic to discuss with your children, playing this game can open the topic up and provide a healthy discussion. The aim of the game is to abolish slavery and help others. With this positive stance children can learn how times have changed in a positive manner while having an understanding of how people haven't always been treated well. This game is a great tool for teaching your children about difficult periods in history.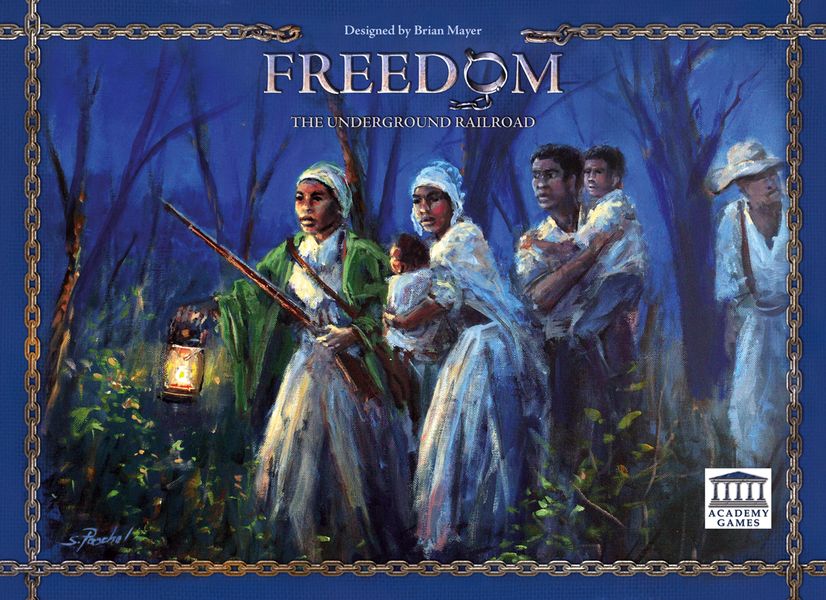 5) World History
Who doesn't like a good old game of Trivia?  This classic game will have your family feeling energetic and enthusiastic about history. Its fast paced dynamic will bring the whole family together. Best suited for children who are ages 8+.   
6) Timeline
Now this game is quick and it would be used more as a warm up or just a refresher for your history knowledge. Still filled with loads of fun, this game is very educational for young historians as the purpose of the game is to create an accurate timeline of historical events. This game is very beneficial for children to gain an understanding of time and periods.  This will benefit them for when they have to show understanding of timelines in other subjects such as geography and math.
7) This Day in History
This is an example of how the previous game (Timeline) can be used as a warm up and then lead into this game. This Day in History is also timeline oriented and focuses on players putting cards in chronological order. The extension of this game is that if you are successful with your timeline you move up on the board. This is a fun game for ages 12+.
8) The Supreme Commander
This game is more for families with older children (such as teenagers). If your family has a keen interest in WWII and enjoys playing games of battle and warfare, then this is the game for you.  It is slated for ages 16+, so it requires a mature knowledge and therefore is not suitable for younger players. However, it could be a good game for younger children to observe and watch how politics and military tactics influence the course of history.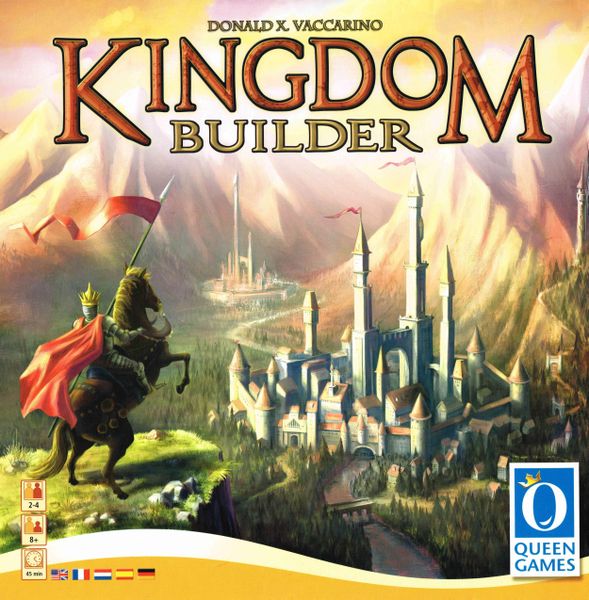 9) Kingdom Builder
This one is for anyone who wants to go back in time, become a knight, and take over a kingdom! This game is great for families as it is easy to learn and suitable for children 8+.  The average price is roughly $40. It's a game where thinking skills and strategic analysis are necessary, so it will keep your children engaged throughout the play time. 
10) History of the United States
We are going to finish this off with one more trivia game that has a little extra to it. This game combines trivia with true or false and multiple choice questions on the entire history of the United States. So make sure you know your U.S. history to be the number one history champion!
Next time you are craving some quality family time, try out one of these board games and watch the excitement on your children's faces are they incorporate fun with learning. You can also check out our Board Game Activity in Issue 10 of our magazine. Kids can create their very own board game for family and friends to enjoy. 

From all of us on the Honest History team, enjoy your next game night!