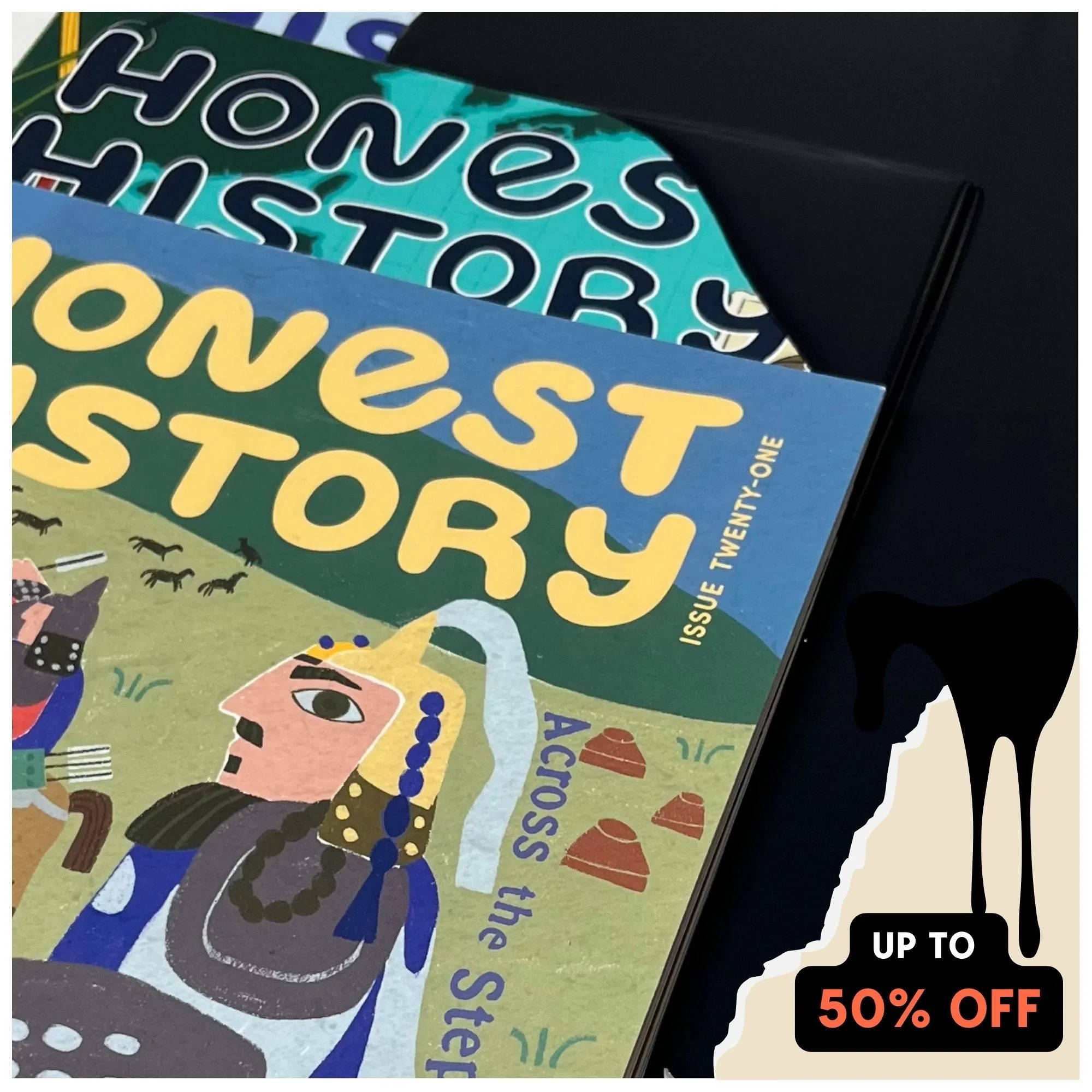 MAGAZINES. BOOKS. ADVENTURE.
Shop Our Black Friday Sale
Save BIG on learning, fun, excitement and adventure for kids—start here and find the perfect gift this holiday season. 👧 👦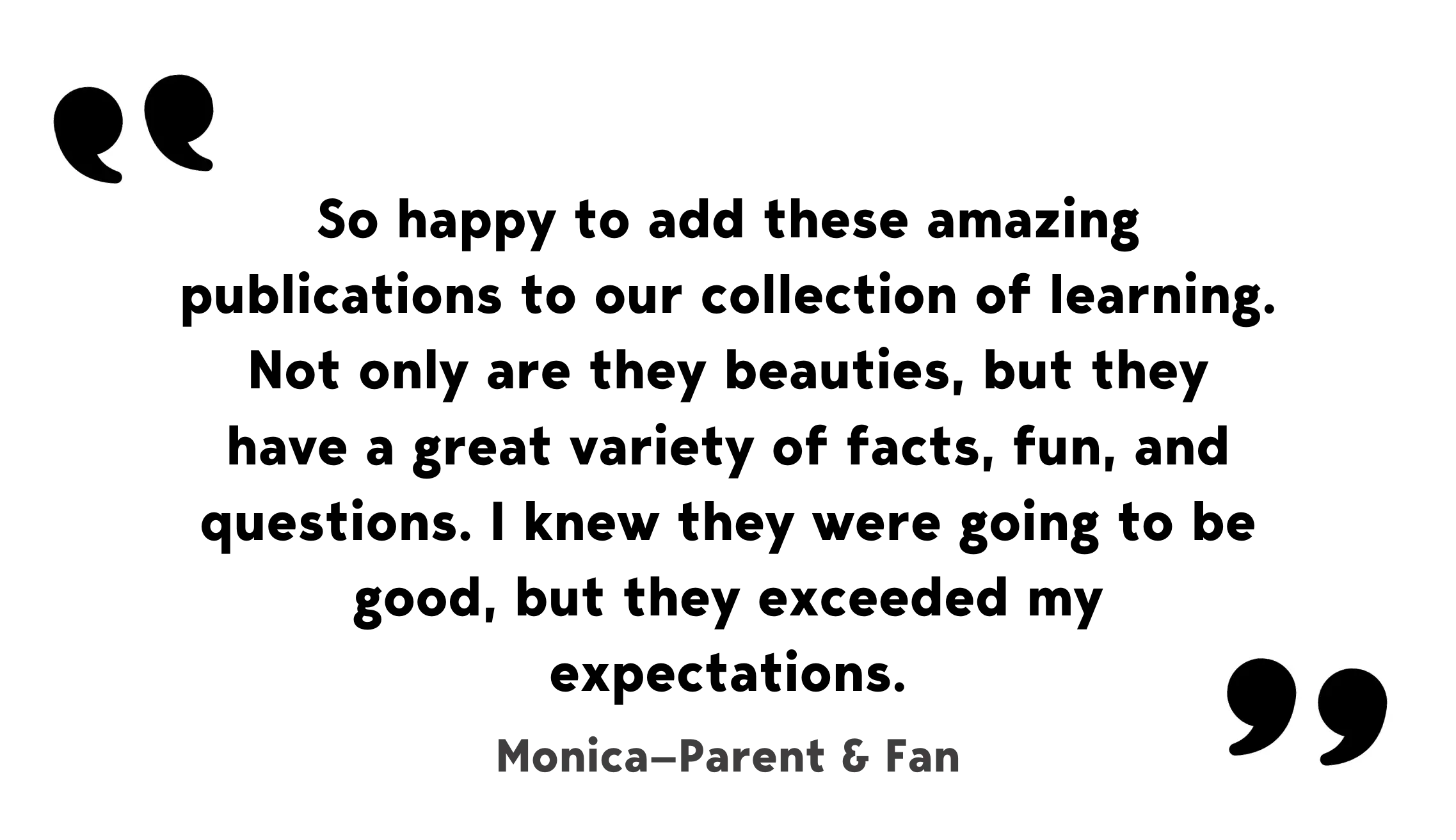 Save up to 50% Off Magazines, Books, and more.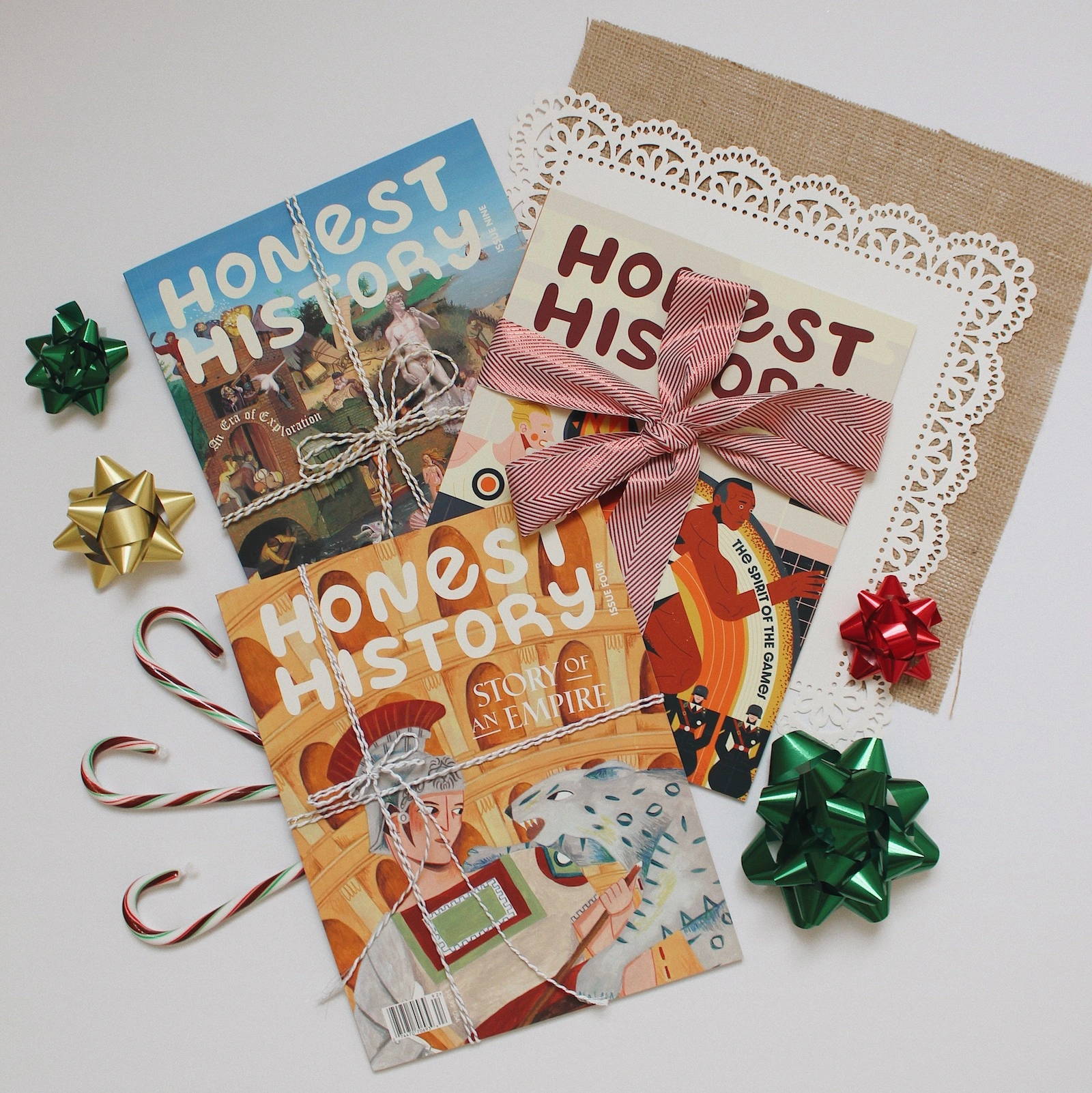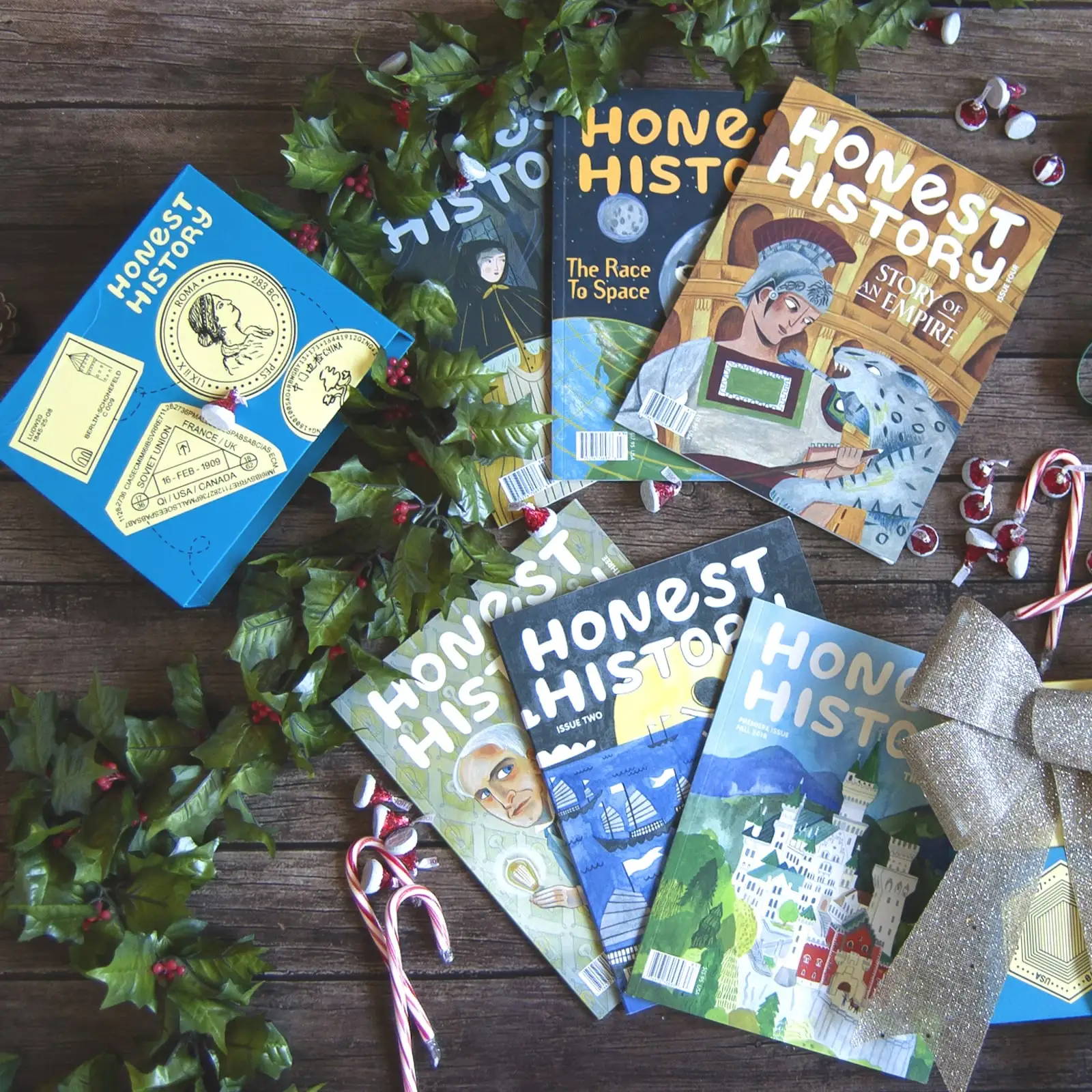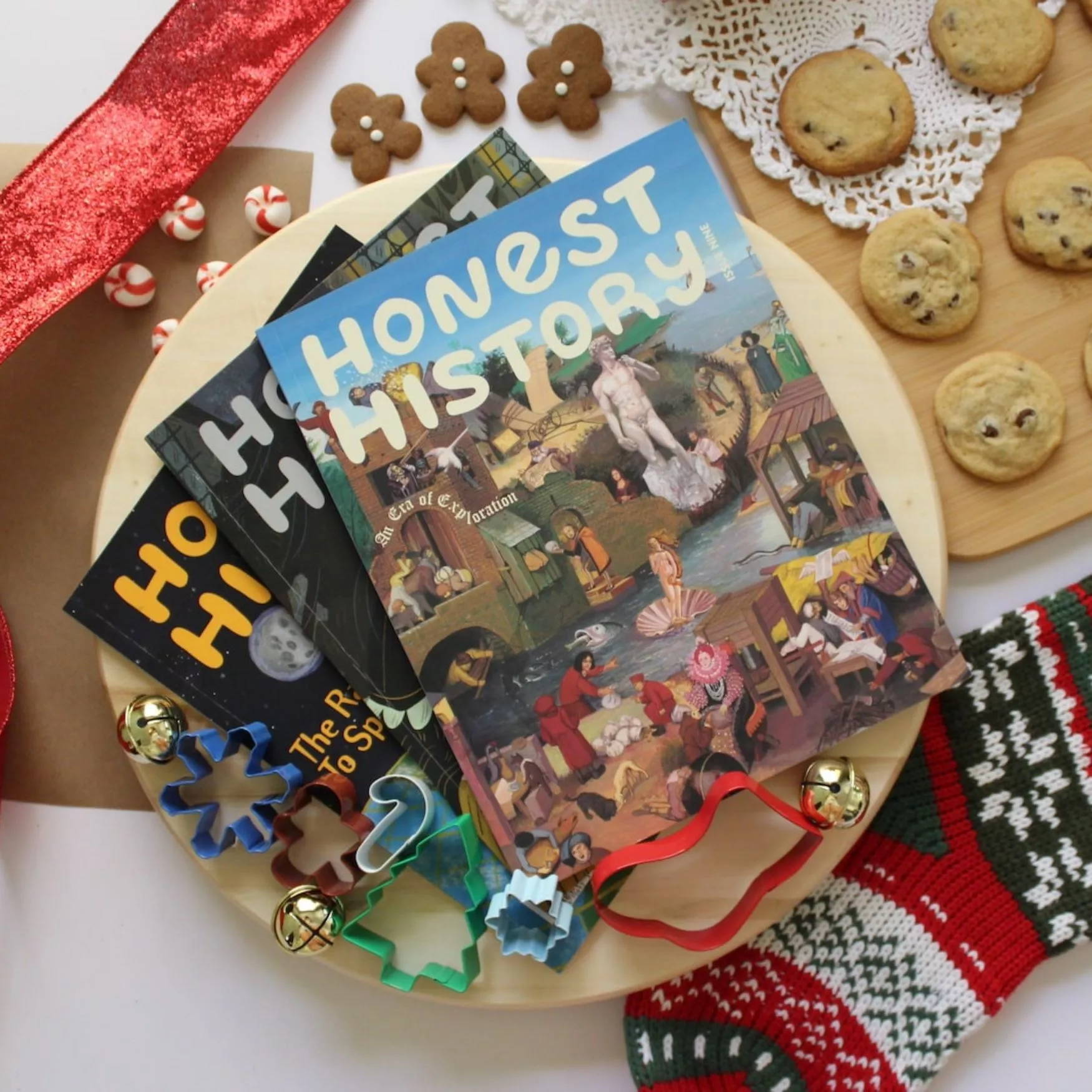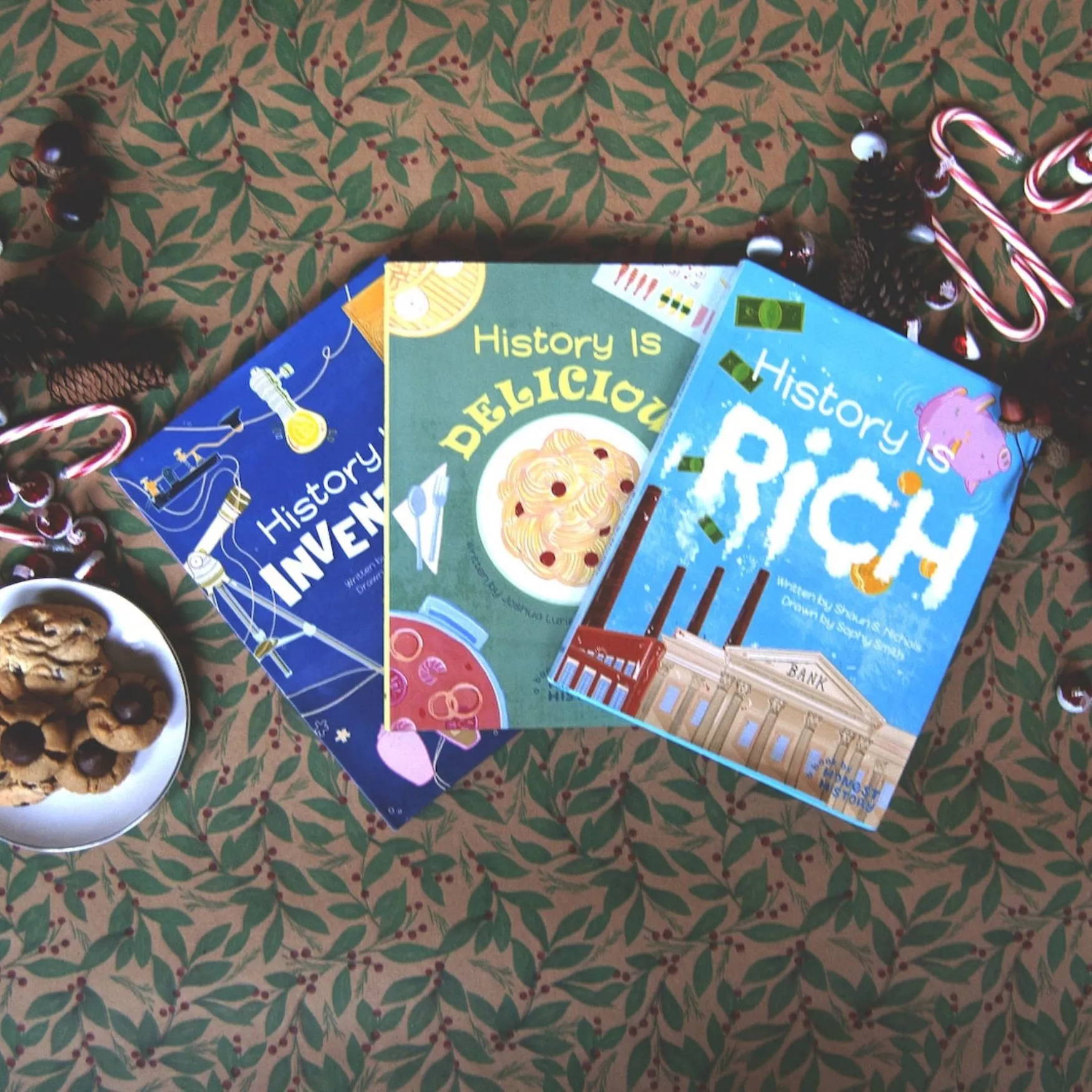 Gifts for the Curious Young Mind
A few very good reasons to give the gift of learning this holiday season
US students performing at national standards for social studies
- National Assessment of Educational Progress
Kids who can't distinguish fact-based media from ads and sponsored content
Time spent by kids ages 8-18 consuming media every DAY
- Kaiser Family Foundation
Parents searching for better educational content for their kids
"The answer is not to tell students what to think, but rather to show them how to think"
Zachary Herrmann
Harvard/UPenn Educator
Gabe might be joking around, but we aren't. #HonestHistoryMatters and we're here for you.
Get your magazines and watch your kids learn about fact-based stories from the past that will inspire them to create a better future.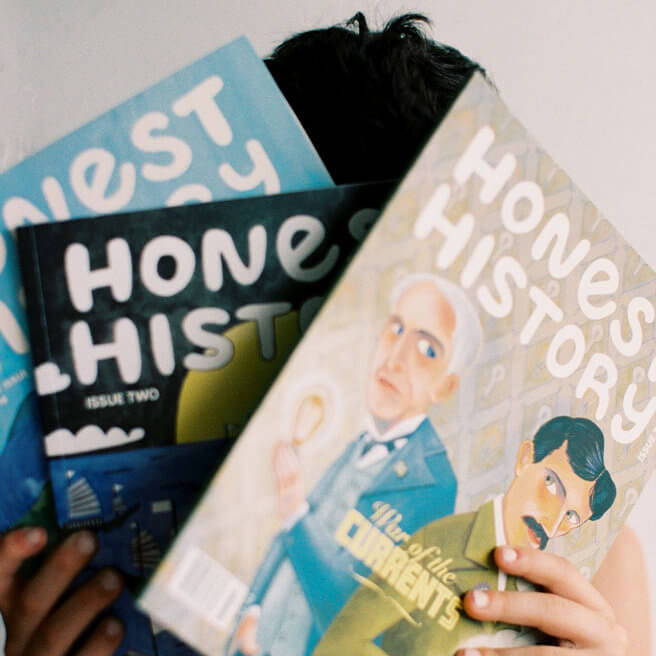 The stories are so interesting and my grandson enjoys every issue. The biographies are age appropriate and the activities are so fun! The quality of the magazine is excellent and very durable. We look forward to every new issue! Thank you Honest History, I'm so happy with your magazine!
Honest History won't disappoint! I've researched all possible history outlets for true historical value for kids and this is it … for kids to gain interest in history through truth, critical thinking, and perspective, this magazine does a great job.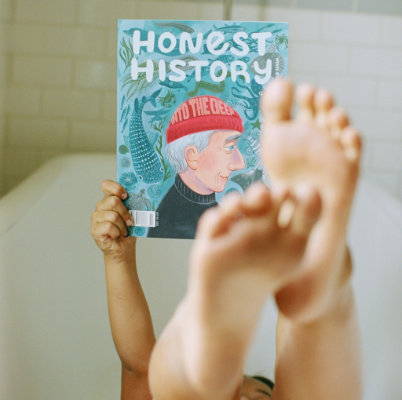 We absolutely love Honest History! The issues are gorgeous and I always learn something new about history when reading it to my son and nephews. We've found them to be a wonderful way to learn about lesser-known parts of history (including POC), and consider them as collectible "books" that will sit on our bookshelves for years!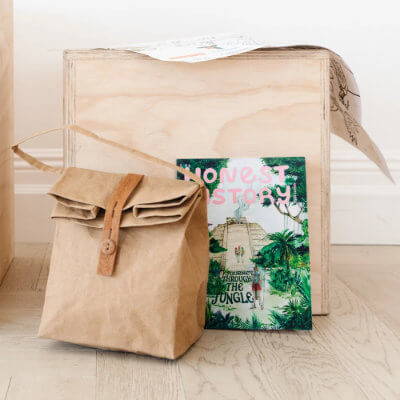 Received my editions of Honest History this week. What an immersive, inclusive, and interactive way for kids to learn history! The artists who create this masterpiece every quarter are serving a craft lesson in voice, design, and audience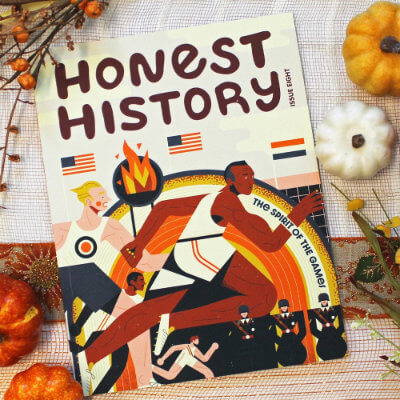 So happy to add these amazing magazines to our collection of learning. Not only are they beauties, but they have a great variety of facts, fun, and questions. I knew they were going to be good, but they exceeded my expectations.